WRITE A REVIEW AND GET 10% OFF YOUR NEXT IN SALON HAIR APPOINTMENT.
CONNECT WITH ME ON SOCIAL MEDIA BELOW.
testimonials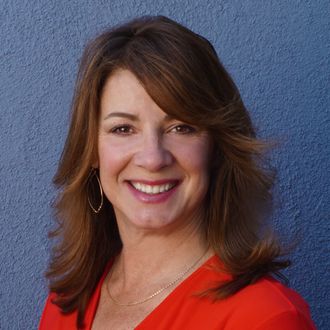 julie houston, Scottsdale, Arizona
cut and highlight
I'm not rich and famous, but, Rock Star Mobile Hair Salon made me feel like it. What a concept! A service where a highly sought after hairstylist comes to your home when it's convenient for you. With my crazy schedule this is a god send. You know you received excellent service when after you get a cut and color people continually comment on how good your hair looks. Well, that's what happened to me after my appointment with Amanda from Rock Star Mobile. I've been getting Ombre color for years by other very good colorist, but, Amanda's Ombre surpassed all. She also educated me on products, styling tools and styling tips. I recently moved from Michigan to Arizona and my hair was seriously dehydrated. She identified it and educated me on hair care for my new climate. I'm hooked!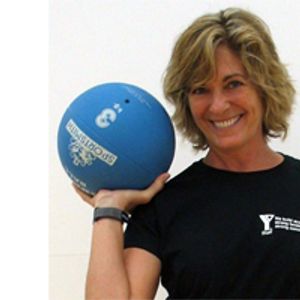 allison abizaid, Sarasota, FL
cut and highlight
I keep coming back because I always walk away happy!  When Amanda first came to see me over 15 years ago I had longer hair with no style. Amanda changed my look from having no style to my new look... an inverted bob.  I was soooo happy with my big change.  The inverted bob with a little highlight was perfect for my lifestyle.  I immediately noticed the new cut accentuated my facial features and green eyes.  I felt younger, more attractive and extremely happy! I could be wild and crazy during the day and more formal at night, if I had a function or date.  Amanda, also being a seasoned cosmetologist addressed my skincare and make-up.  Thanks to her advice and follow-up my skin looks healthy and great!  All around what can I say?  You are lucky if you can get on her calendar! Make the change to Amanda. She's consistent, dependable, good at what she does and up on the latest trends!  She'll keep you looking at your best and you'll love her energy every time she sees you. Hey, I've referred her to my friends and family to have their hair done because, I have to keep them looking good too and Amanda is the perfect solution! (Plus they also love the service they have received from Amanda).  P.S. In case you are wondering, I've also seen what she does for wedding parties and special events. Beautiful work! Allison age 57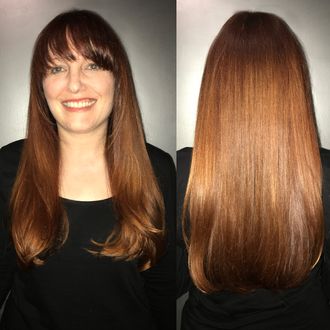 Rebecca Kraut, Westwood, CA
cut and color
I've had a lot of great hairstylists in LA, but Amanda is simply the best. I've been coming to her for over 2 years now, and I've never gotten so many compliments on my hair! Strangers literally come up to me in the grocery store and on the street to ask where I get my hair done, and everyone is always surprised when I tell them I get my hair colored. Amanda makes me look like a natural redhead, which is not easy to do! She's also the only person my husband will let near his long rocker hair. :) Very reasonably priced, and the environment at her place is always relaxing. She'll also come to you, which is amazingly convenient. I work from home, so I usually prefer to get out of the house, but once when my schedule was really tight I had her cut and color my hair at my place, and it was great! She comes with everything she needs and leaves the place spotless - not a hair or a dab of color in sight. A true professional! Amanda has serious professional training and years of experience, and it shows. She's adept at translating my photos and half-baked ideas about what I want my hair to look like into the perfect cut, and she can match color better than any stylist I've had. She's also the sweetest person and a great conversationalist! I would recommend her to everyone (and I do, all the time!). :)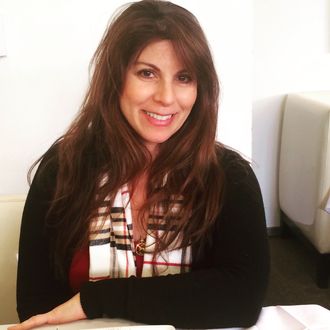 Caren Rose, Encino, CA
cut
Amanda was a lifesaver for me. I had vertigo a couple years ago and was not able to lay back to have my hair washed. I was delighted to find someone to come to my home to cut my hair. My haircuts are always cute and it is so fun and convenient to have her come to my house and get my hair done.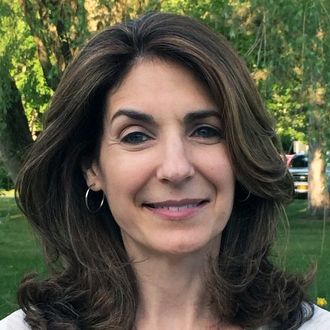 linda weiner, San Diego, CA
cut and highlight
Amanda is an amazing colorist and stylist. I finally love my hair.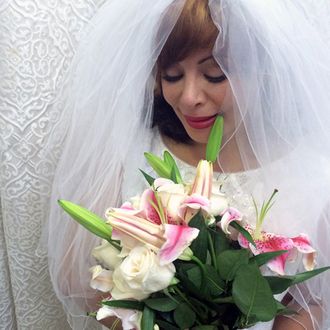 maha hawari sanji, Palisades, CA
cut, color and brazilian blowout, bridal hair and makeup
Thank you Amanda for being patient and for being my cheerleader on my wedding day! I'm truly lucky. Let me explain why. With open arms and without any hesitation, Amanda penciled me in and cleared her entire day for our wedding! She was on point with her keen vision for my hair, make up, jewelry, and wedding dress. They were all checked off the list in time. With Amanda's unstoppable talents, my special day was perfect! My hair, make up, jewelry and wedding dress were all on point. Check list: happy bride, check :-) :-):-). Thank you Amanda for making my wish come true and for transforming me into a beautiful bride. Amanda is one of 5 million hairdressers but her talents are unstoppable. She creates visions and makes requests possible. Her professionalism and extensive experience, exudes and exceeds my expectations every hair visit. This is why I'm truly lucky because I couldn't have imagined my wedding day without her. She was my wedding Angel. Thank you Amanda for your personal touch and for making me extra beautiful on my wedding day.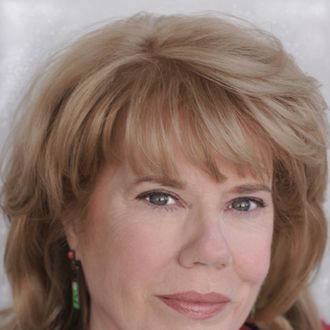 leilani squire, Studio City, CA
cut and color
Amanda has been cutting and coloring my hair for a few years.  She does an outstanding job.  She is a true professional.  She "hears" what I would like and then she works her magic.  Aside from her being an excellent hair stylist, she is a very kind, caring person.  It is a real pleasure having Amanda to rely on.